Interview with Vladimir Kantor for the "Kultura" TV Channel
On December 17, 2019, V.K. Kantor, head of the IL for the Study of Russian and European Intellectual Dialogue, took part in the recording of the program for the channel "Kultura"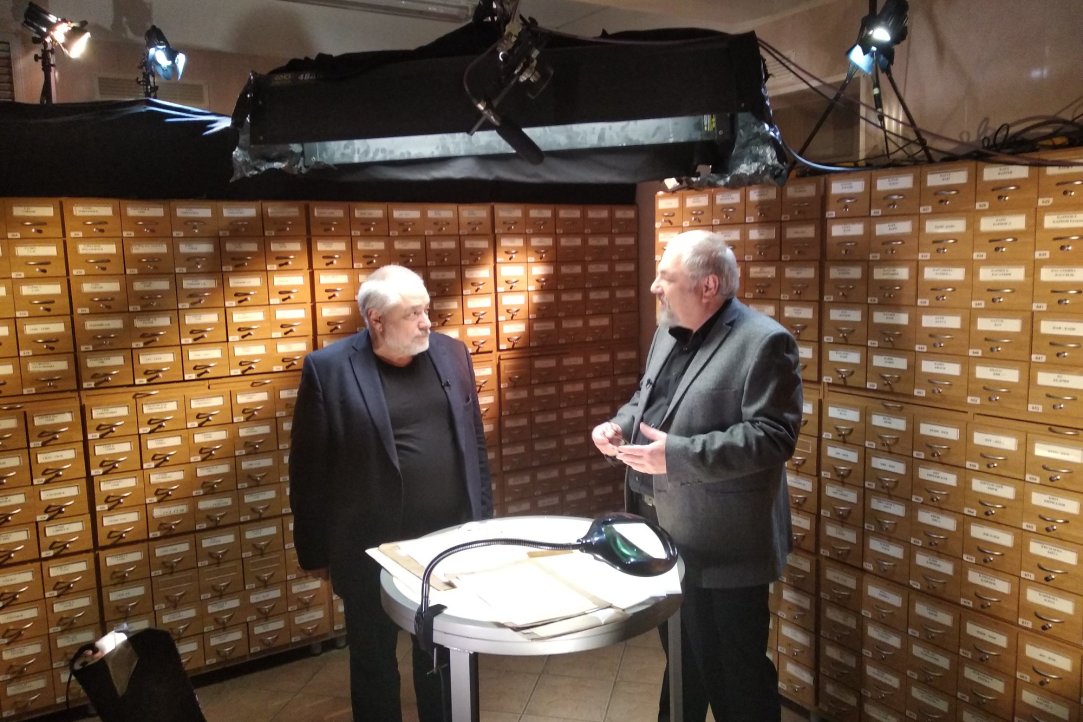 On December 17, 2019, at the Russian State Archive of Literature and Arts there was held a conversation between the ordinary professor of the HSE Vladimir K. Kantor and the Russian historian, writer, TV presenter Feliks V. Razumovsky. The conversation was dedicated to A.I. Herzen and recorded for the television program "Delo N" (Case N).
The theme of the program is formulated and announced as following: Alexander Herzen: to the ringing of the "Kolokol". The program was prepared by Nikolai S. Marchenko.