The Emigration Activities of Fyodor Stepun on the Example of His Articles in the 'Hochland' and 'Novy Grad' Journals — Report by Leonid Luks
On April 29, 2021, within the framework of the seminar 'West and East: Universalism of Culture' of the Laboratory and the course 'Modern Philosophy' of the master's program 'Philosophical Anthropology', academic supervisor of the Laboratory Professor Leonid Luks made a report
Fyodor Stepun was a kind of bridge between German and Russian culture. A special role in this regard was played by Stepun's cooperation with the Catholic magazine "Hochland", in which Stepun published a number of articles after he was expelled from Soviet Russia in 1922. The first part of the report was devoted to the analysis of these articles, in which Stepun tried to explain to German readers what happened to Russia after the overthrow of the tsar and after the collapse of the fragile Russian democracy created in February 1917.
Although Stepun was ready to admit a significant part of the responsibility of the Russian democrats for the Russian tragedy that began in October 1917, he categorically rejected the thesis widespread among Russian emigrants that the democrats were "the only ones who are to blame for all the horrors of the current state of Russia." Many articles by Stepun were also devoted to the defense of democracy in the emigrant magazine Novy Grad, created in 1931/ The significance of these articles was revealed in the second part of the report.
The final part of the report was devoted to the analysis of Stepun's articles, which appeared in the magazine "Hochland" after Hitler came to power in January 1933. Being one of the last bastions of "semi-free speech" in Nazi Germany, the magazine "Hochland" and after 1933 provided Stepun, who remained a committed democrat, the opportunity to publish their articles. Although these articles were usually devoted to Russian subjects, they also contained, between the lines, criticism of the then German order.
The event was moderated by Olga Zhukova, chief research fellow of the Laboratory, professor of the Faculty of Humanities at the Higher School of Economics, academic director of the educational program "Philosophical Anthropology".
The discussion was attended by Vladimir Kantor, professor at the Higher School of Economics, head of the Laboratory.
Watch the video recording of the seminar on the lab's YouTube channel.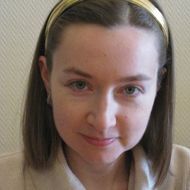 Olga Zhukova
Chief Research Fellow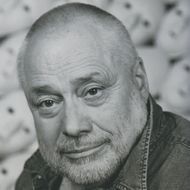 Vladimir Kantor
Laboratory Head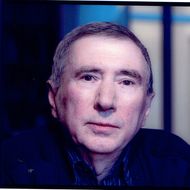 Leonid Luks
Academic Supervisor