Olga Zhukova and Alexey Kara-Murza at the Second Bargrad Readings
On 9 – 13 September Professor O. A. Zhukova and Professor A. A. Kara-Murza took part in the International Conference "Second Bargrad Readings" in Bari and Monopoli (Italy, Apulia).
The project was organized by the University of Bari named after Aldo Moro (Università degli Studi di Bari 'Aldo Moro'), Institute of Philosophy of the Russian Academy of Sciences, National Research University Higher School of Economics, Institute of World History of the Russian Academy of Sciences, Association "Russian Apulia" (Associazione Puglia dei Russi).
This year, the Readings called Tradizioni cristiane della Rissia e Italia: la filosofia di storia e cultura were devoted to the philosophy and history of the Christian culture of Russia and Italy.

The keynote reports were made by the members of the Organizing Committee of the Readings - Professor A. A. Kara-Murza, a chief research fellow of IL and Professor O. A. Zhukova, a deputy head of IL.
 A. A. Kara-Murza presented his report "Moscow Arbat - St. Nicholas Street" (L'Arbat di Mosca: via San Nicola), devoted to the landmark pages of the cultural history of Moscow and Russian thinkers, in genre of "philosophical study of local lore."
 O.A. Zhukova devoted her speech to the Nikolo-Ugreshsky monastery. In her report "Il Monastero Nikolo-Ugrešskij nella storia culturale e politica della Russia" she showed the importance of the monastery in the political and spiritual history of Moscow Russia, imperial, Soviet and modern Russia.
At the Monopoli City Library there was held a presentation of the collection of articles of the 2018 conference participants (Bargrad collection. No. 1 / Edited by M.G. Talalay. M .: Indrik, 2019. 240 pp., Ill.) and a round table with participation of Russian and Italian professors. The subject of the discussion was various philosophical and cultural aspects of Russian, Italian and Byzantine history.
 The delegation of Russian scientists visited memorial place related to the life and work of V. S. Solovyov in the Apulian city of Brindisi.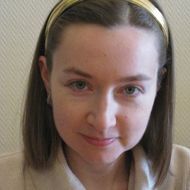 Olga Zhukova
Deputy Head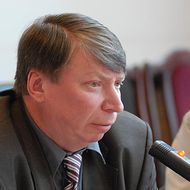 Alexey Kara-Murza
Chief Research Fellow